AC Maintenance
Heat Pump Maintenance
Gas Furnace Maintenance
Free 1lb. Of Freon If Needed*
For your air conditioning and heating system, we recommend scheduling one of our check-ups twice a year ( about every six months) if you're interested in the maintenance of your system. We recommend to have your cooling checked in the spring or summer and your heating done in the fall or winter. We do maintenance all year! Major and costly break downs can be prevented with annual maintenance, so you don't spend a day too hot or too cold. Routine check-ups also build a good relationship with us, that way if you ever need other AC and heating services you know you have a great company you can trust. So don't miss a check-up, we perform them all year round and we would love to be the company you trust.
Important Reminder: Dont forget to change your filters.
 AC and Heat Pump Checklist
Check Thermostat Operation: Your thermostat is the brain of your air conditioning system and is checked to make sure your system is cycling on and off appropriately.
Clean or Replace Standard Filter (Customer Supplied): If you give us a filter to replace we will replace it for you because the filters are a very important part of the AC unit. They keep your units indoor coil clean which is a big part of the systems efficiency. Changing them will also help your unit have better airflow as long as they are clean.
Check Air Flow: After changing your filter as long as you have given us a new one, we will check your systems airflow and make sure there is good air distribution.
Check Refrigerant Charge And Adjust As Needed: The freon your air conditioner uses is necessary to cool down your home and heat it up if using a heat pump. We will help you out with 1lb. if your unit is running low. (*Refrigerant leak checks, repairs, and adding refrigerant beyond 1 lb. will incur additional costs.)
Lubricate Motors (if applicable): Older air conditioners have bearings that are not sealed down, so if you have an older unit we will help it work more efficiently by lubricating it.
Inspect All Electrical Components, Fan Blades, And Coils: These components if they have any wear and/or damage will cause losses in the efficiency of your system. Fan blades may need to be replaced or coils may just need to be cleaned.
Tighten Loose Electrical Connections: Loose connections can cause your system to work improperly and in turn lose system efficiency. If the connections aren't addressed they can get worse and cause a breakdown.
Check And Adjust Fan Speeds: The technician may find that your fans on the wrong speed which if he does and fixes, you will have better air distribution and that will save you money by satisfying the thermostat better.
Inspect Drain Line and Drain Pan: During monsoon season when there is a lot more water in the valley, your unit will need to drain. Our technician will let you know if your units ready to drain.
Air Temperature Differential: The temperature differential between supply and return air will tell the technician if your system is cooling enough. When cooling there needs to be about an 18-degree difference between what is going into the ductwork and what is coming out.
(Heat Pump Only) Reversing Valve: Heat pumps need reversing valves to reverse their flow of freon and provide heat. We make sure the valve can make its full rotation into heat mode.
* New Customers Only
Gas Furnace Checklist
Check For Any Gas Leaks: Gas leaks if caught soon enough will prevent carbon monoxide poisoning, fires, or even explosions!
Check The Pilot Light: The pilot light gets the rest of your heating system started we need to make sure its going to operate properly for the winter.
Inspect The Main Burner: Your fuel for your system needs to be mixed and burned in order for heat to be transferred which is why we like to make sure that the main burner is going to operate properly.
Inspect The Main Gas Line: The main gas line delivers the gas to your furnace, its important that there are no leaks so that your system is efficiently burning all the fuel it receives.
Check The Main Shut Off Valve: We check the main shut off valve to make sure it works in case of an emergency, where your gas line needs to be shut off.
Carbon Monoxide Check: We will check if there is any carbon monoxide in the home from your furnace because it's deadly. If you don't have a carbon monoxide sensor in your home you should talk to your technician about getting one.
Check Limit Controls: The limit controls will control when your fan turns on and off. We check them to make sure your fan is operating efficiently and not wasting money.
Inspect The Thermocouple: We check the thermocouple for proper placement and signs of deterioration; it's important because it measures how much heat is being generated.
Kevin came out to give our A/C units a checkup – he was professional, courteous, and knowledgeable. He was patient in answering all my questions and did not give me any high pressure sales tactics – he made some reasonable future considerations. I was very pleased with the service provided.
Why Its Important
Prevent Breakdowns
First, breakdowns can be prevented because the technician does a full inspection of the air conditioner. Once he's done he's able to tell what components are beginning to wear down and what condition they are in by taking measurements, like the amp draws of the compressor and capacitors. The technician will tell you what you can do to fix any problems he sees developing. Fixing them right then and there will prevent a breakdown since the part has been fixed before it ever becomes a problem. This is important because it gets really hot during summer in Phoenix and you won't have to risk living in the extreme heat.
Maintain Efficiency
The efficiency of the system can also be maintained by inspecting the unit. All the measurements the technician takes will help him determine if there is anything that is causing your unit to work harder than necessary. This can be something like dirty coils or leaks in your ductwork, both of those things will reduce the cooling effectiveness of your air conditioner. Fixing those things once the technician has pointed them out will help lower the cost of your utility bills. Many times customer are already concerned that their bills are high, just have a technician out for maintenance, let him know, and he will know what to look for.
Keep Warranty Valid
If your air conditioner has been purchased in the past 10 years, depending on the brand of unit, it may still be under warranty. Keeping the warranty is like a car's warranty, it is maintained valid with records of routine maintenance. Routine maintenance along with a copy of an invoice will allow you to show proof to your make of air conditioner that maintenance has been kept up.
Recommendations
Once our technician has performed maintenance for your air conditioner he may have some recommendations.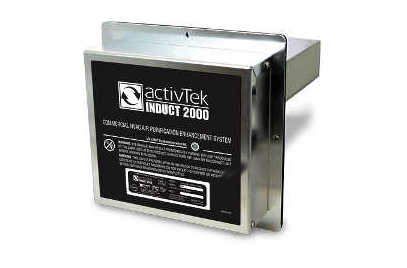 ActivTek Air Scrubber
The ActivTek Air Scrubber utilizes tested ActivePure technology to substantially reduce odors, visible smoke in the air, and treat contamination on surfaces. The ActivTek can be inserted into a duct or plenum as a low maintenance way to incorporate air treatment into air conditioning systems as it passes through the ducts and out in the indoor environment, taking the solution to the source.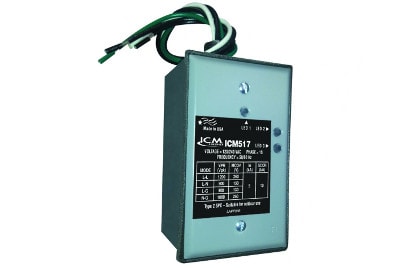 Surge Protector
Lightning is the most obvious source of a power surge, but not the only culprit. Utility events, cycling of air conditioners, generators, motors, and appliances can also produce damaging surges. Protector your equipment with a surge protector!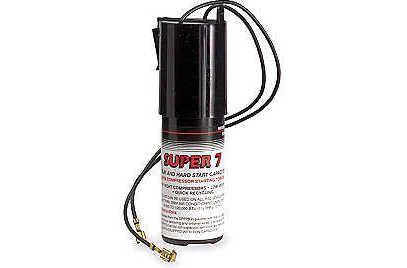 Hard Start Kit
Hard start devices extend the life of compressors considerably by bringing them up to full speed much more quickly and efficiently. They also assist compressors in starting under very adverse ambient conditions such as low voltage or high head pressures. By allowing the unit to start more efficiently, hard start devices are an effective tool in preventing lights from dimming and enhancing overall power quality in the home.
Overflow Protection
Our overflow protection devices detect clogged air conditioner condensate drains and shuts off the system to prevent water damage to floors, walls and ceilings. While flooding can result from other problems, clogged AC drains are the most common cause of water damage and mold growth from air conditioners.