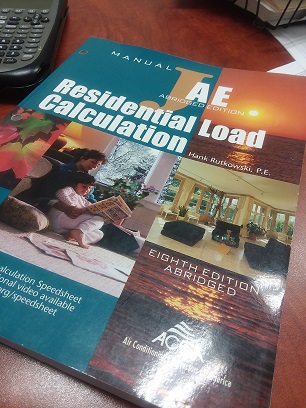 Manual J is the proper way to size Air Conditioners for Homes
Many home in the valley have older oversized ACs that are wasting home owner's money on their electrical bills, and not keeping their home as comfortable as they should.
This should be of interest to home owners that have two or more older systems on their home, and are looking to replace them.  Often times the two units on your home can be replaced with a single 5 or 4 Ton System.  The single 5.0 Ton system if sized and installed properly will:
Cool the home adequately to 75 degrees
Dehumidify the home better
Reduce electrical cost.
Save Homeowner Thousands replacing 1 system instead of 2!
A Zoning system can even be added so the homeowner can still have two thermostats to control the two zones the same way they did before, and even expanded to give greater control.
SMW Refrigeration and Heating is a Top 10 APS Qualified Contractor, and is trained in load calculation. This should be looked into if your home is:
Built After 1995
Smaller that 2500 ft2
Both Air Handlers or Gas Furnaces Located in Attic
A simple test that a home owner can do is during a 115+ degree day is turn their thermostats as low as they can go.  If the ACs are able to cool the home to the low 70s or upper 60s on these hot days the ACs units may be oversized, and a Load Calculation should be done prior to replacement to determine the correct size.
Call SMW Refrigeration and Heating today at 602-992-1930, and we will come out to your home for a free Estimate and Load Calculation.