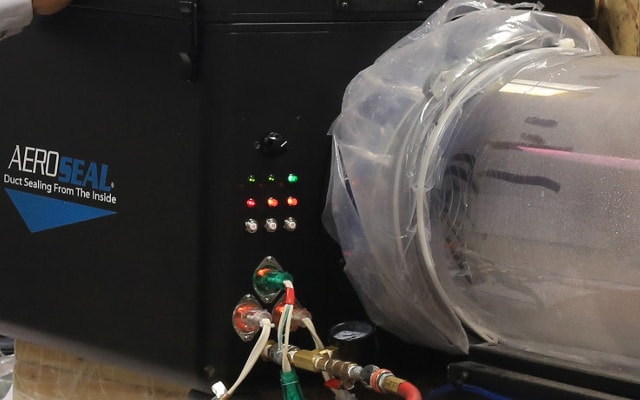 (Closeup of an Aeroseal machine pictured above) 
If you don't know what Aeroseal is, its a revolutionary technology we offer that seals your ductwork from the inside. You should get it done if your home has poor airflow and high electric bills. It's a machine controlled by a computer that pressurizes your ductwork and seals it with a polymer sealant. This is in our opinion is the best way to seal your ductwork.
So How Much Does Aeroseal Actually Seal Your Ducts?
Every time we perform an Aeroseal an improvement sheet is printed out. This is based off of data collected after the ducts have been sealed, basically the system pressurizes your ducts again to figure out how much has been sealed. We have a few of these improvement sheets we would like to share with everyone so they can see how much some of our customers ducts have been sealed up. On average customers can expect about a 60-90% reduction in duct leakage while we've seen some customers as high as 92-97%. Those high numbers are why we like Aeroseal because the only other option is someone sealing it by hand and there are a lot of spots to be missed if someone does that.
Check Out These Results Sheets Below!