A Company You Can Count On!
For your heating system, we recommend scheduling one of our check-ups once a year if you're interested in the maintenance of your system. We recommend to have your heat checked in the fall or winter. Major and costly break downs can be prevented with annual maintenance. Routine check-ups also build a good relationship with us, that way if you ever need other AC and heating services you know you have a great company you can trust!
Furnaces and Heat Pumps
We Service All Makes and Models
Trained and Certified Technicians
Important Reminder: Dont forget to change your filters.
1st Unit

 $39
More Units

 $20 Each
Furnace and Heat Pump Checklist
Check Thermostat Operation

Clean or Replace Standard Filter (Customer Supplied.)

Check Air Flow

Check Refrigerant Charge And Adjust As Needed (*Refrigerant Leak Checks, Repairs, and Adding Refrigerant Beyond 1 lb. Will Incur Additional Costs.)

Lubricate Motors (If Applicable.)

Inspect All Electrical Components, Fan Blades, And Coils

Tighten Loose Electrical Connections

Check And Adjust Fan Speeds

Inspect Drain Line and Drain Pan

Air Temperature Differential

Reversing Valve (Heat Pump Only)

Check For Any Gas Leaks **

Check The Pilot Light **

Inspect The Main Burner **

Inspect The Main Gas Line **

Check The Main Shut Off Valve **

Carbon Monoxide Check **

Check Limit Control **

Inspect The Thermocouple **
* New Customers Only
** Gas Furnace Only 
Breakdowns can be prevented because the technician does a full inspection of the furnace or heat pump. Once he's done he's able to tell what components are beginning to wear down and what condition they are in. The technician will tell you what you can do to fix any problems he sees. Fixing it right then and there will prevent a breakdown since the part has been fixed before it ever becomes a problem.
The efficiency of the system can also be maintained by inspecting the unit. All the measurements the technician takes will help him determine if there is anything that is causing your unit to work harder than necessary. This can be something like dirty coils or leaks in your ductwork, both of those things will reduce the heating effectiveness of your heat pump or furnace. Fixing those things once the technician has pointed them out can help lower the cost of your utility bills. Many times customer are already concerned that their bills are high, just have a technician out for maintenance, let him know, and he will know what to look for.
If your furnace or heat pump has been purchased in the past 10 years, depending on the brand of unit, it may still be under warranty. Keeping the warranty is like a car's warranty, it is maintained valid with records of routine maintenance. Routine maintenance along with a copy of an invoice will allow you to have proof that maintenance has been kept up.
Recommendations
Once our technician has performed maintenance for your air conditioner he may have some recommendations.
ActivTek Air Scrubber
The ActivTek Air Scrubber utilizes tested ActivePure technology to substantially reduce odors, visible smoke in the air, and treat contamination on surfaces. The ActivTek can be inserted into a duct or plenum as a low maintenance way to incorporate air treatment into air conditioning systems as it passes through the ducts and out in the indoor environment, taking the solution to the source.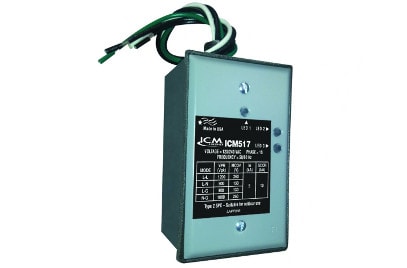 Surge Protector
Lightning is the most obvious source of a power surge, but not the only culprit. Utility events, cycling of air conditioners, generators, motors, and appliances can also produce damaging surges. Protector your equipment with a surge protector!